Hello my beautifulls;
I feel like I haven't blogged in over a month even though it's been almost a couple of weeks only.
Hope your all well and having a good week so far. So? What have you all bee up to recently?
I recently attended a fashion show and this is what I wore; I went for a rock/casual look and loved
the end look. I also used a hat to add to the whole look.
Enjoy ♥♥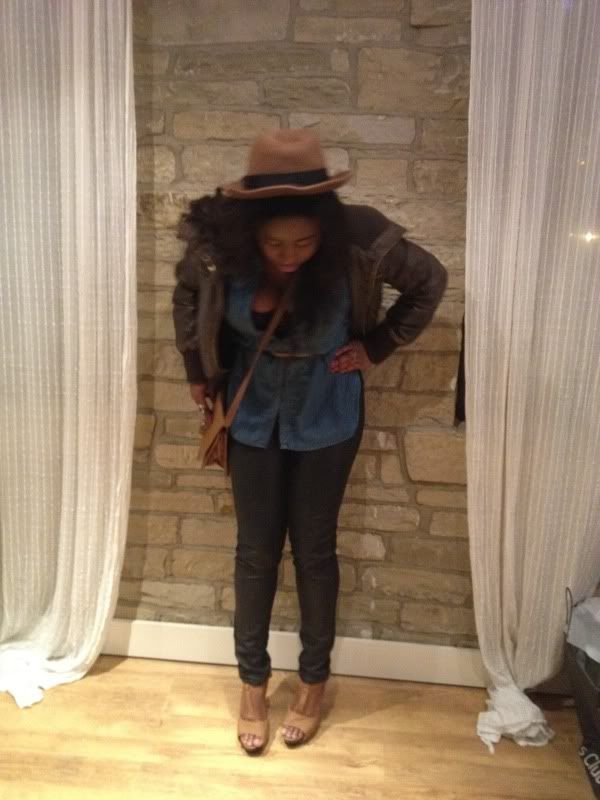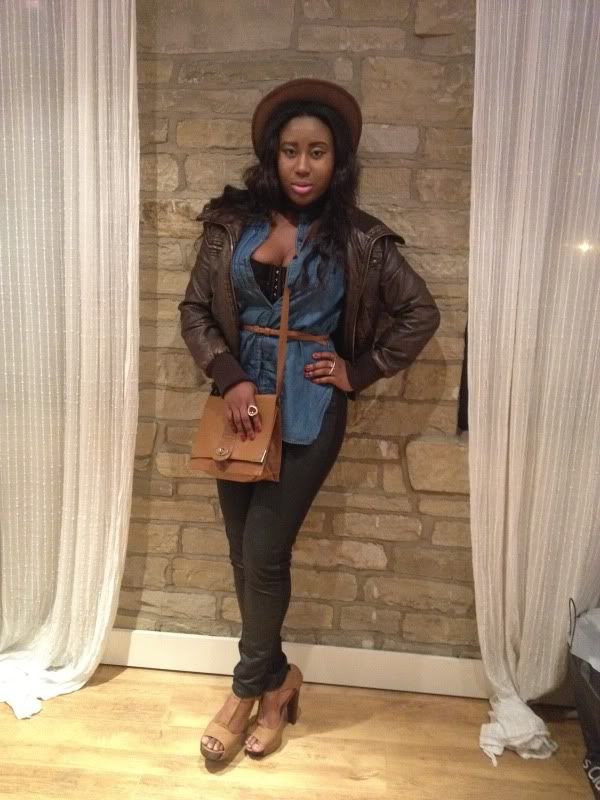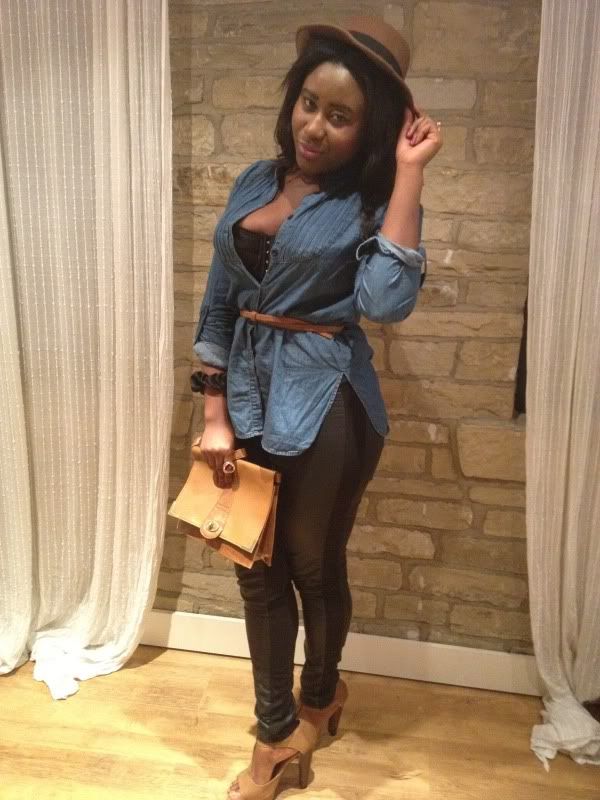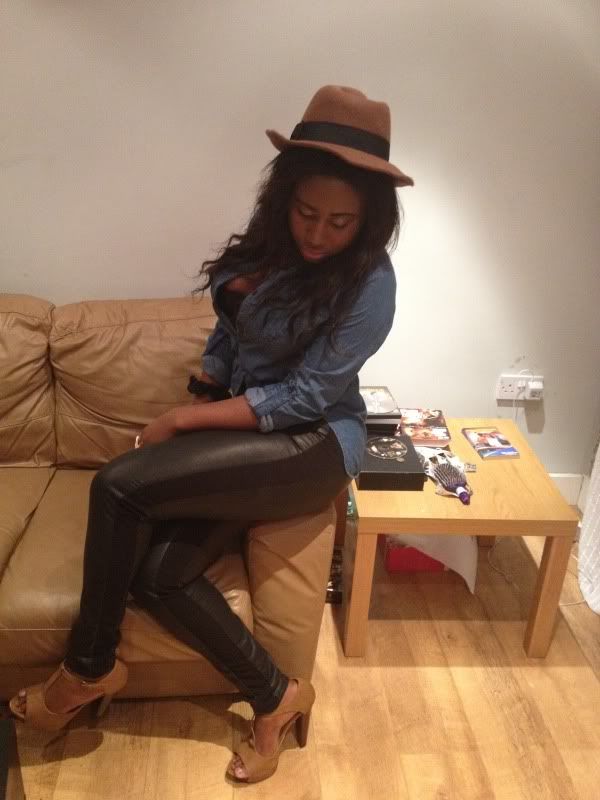 What I wore:
Faux Leather Pants - H&M (only £14.99!!!)
Jeans Top - Dune
Bralet - LaSenza
Shoes- Bank
Brown Leather Jacket - Bank
Hat - Newlook
Hope you enjoyed this look my lovelies; and leave me messages down below :)
P.S. I have been working on my youtube channel; check it out
here
and subscribe if you like.
Wishing you all a lovely week
xxxAfeeyahxxx