Hello there my lovelies, Happy Monday hope you're all enjoying a great start to the week and wish you all the best in you ventures this week.
I just got back from an interview a couple of hours ago and am so excited to tell you all about it!
So I had an interview for a position as a beauty consultant at Boots on the Smashbox stand.
Smashbox is an amazing US brand of makeup and it it now going to be available exclusive to Boots.
They have amazing products such as their BB creams, lipsticks and mascara.
Anyways, onto the interview:I was really nervous and excited at the same time.
The lady that interviewed me was so sweet and she put me immediately at ease; she was so pleasant to talk to. This is great because it assures you that the team will be welcoming and friendly.
She asked me questions relating to makeup, team work, communication and all the other questions; also
example related questions.
The questions were fair and I hope my answers were what they wanted. God please I want that job.
Interview tips:
Don't look scared or too shy; smile and make eye contact
Sell yourself
Be confident
Be down to earth and humble as it shows; don't be rude and pretentious
Good Job hunting ladies :)
Just a few pics of my face, hair and a hint of my outfit. I wore high waisted black smart trousers and a cream chiffon top.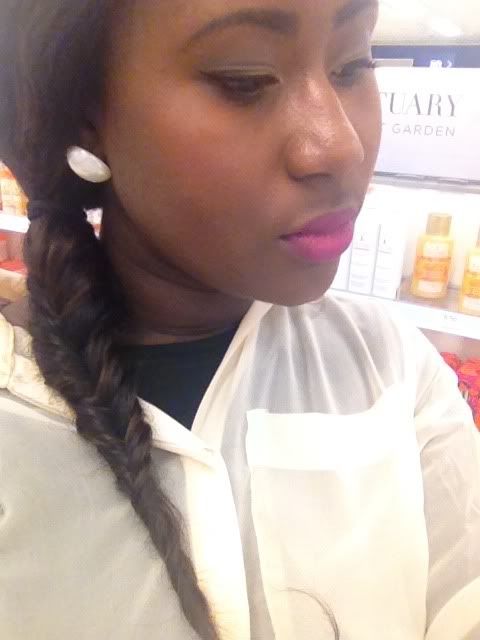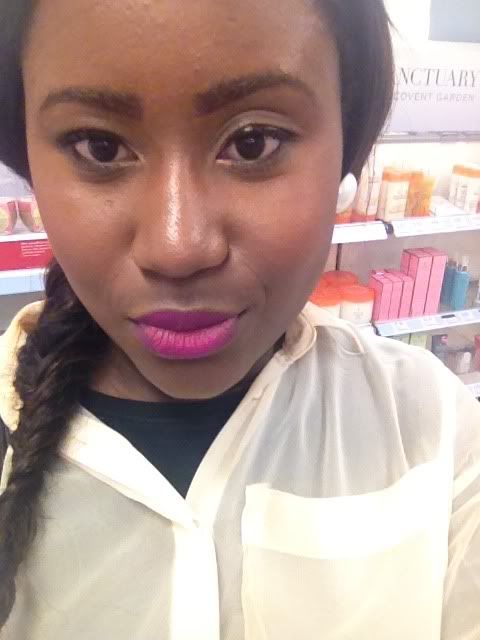 On my face, I had neutral eyes opting for a light day time smokey eyes and bold lips (sleek- mystic).
I also had a fish tail in my hair; simple but elegant.
What do you ladies think?
xxxAfeeyahxxx